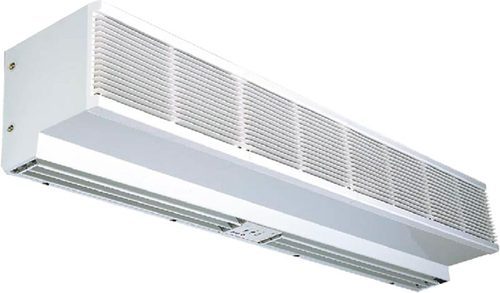 Air Curtains are fan – powered devices that creates an invisible air barrier over the doorway to create efficient separation between two different environments.
The functioning of air curtains is based on a high velocity jet of air that covers all openings.
Air curtain suppliers in Dubai provide energy saving air curtains which reduces heating and cooling costs up to 80% while protecting internal climate and increasing comfort of people.
Uses of Air Curtains
Keep cooling

Maintain heating

Clean atmosphere

Preserve health and hygiene
Air Curtains protection helps to control winter cold air, summer warm air, wind draughts , pest and inspects , dust , pollution , fumes and bad odours. When used in air conditioned or cold storage buildings,, air curtains can be more effective. Suitable for installation in luxury hotels , super markets , airport terminals and entrances of large stadiums.
Remote controls are also available for Air curtains with high and low speed variations. It is important to choose durable robustly designed units for long life. Always buy quality air curtains in Dubai for better performance , good maintenance and service guarantee.